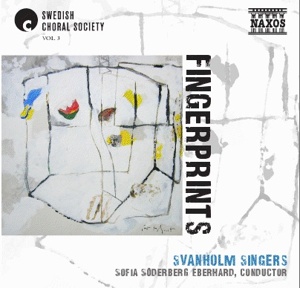 Svanholm Singers
Conductor Sofia Eberhard Söderberg
Fingerprints



Release date dec 2009



Svanholm Singers is an extraordinary male voice chamber choir. Since its formation in 1998, the ensemble has established itself as one of the brightest shining stars on the Swedish choral scene.
The core of the repertoire is the male choir tradition of Scandinavia and the Baltic. Through numerous tours and awards in Europe and Japan the ensemble has gained a reputation for performances characterized by spirit and joy while making unique interpretations of classical music.
The choir was named after Set Svanholm (1904–1964), world famous opera tenor and father of Eva Svanholm Bohlin, who was the founder and first conductor of Svanholm Singers.
Underbar en stjärna blid
Release date nov 2009

Det här är en samtidigt både en vanlig och ovanlig CD – den innehåller mestadels välkända julsånger men i nya, lite ovanliga och spännande arrangemang. En välklingande kör och skönsjungande solister ackompanjeras av orgel och ibland – elgitarr! Allt framfört med stor känslighet och hög klass vilket gör att detta är en skiva man återkommer till många gånger.

INNEHÅLL: Auld Lang Syne, Ave Maria, Gammal julvisa "Guds Son är född", Gläd dig du Kristi brud, Gläns över sjö och strand, Have Yourself A Merry Little Christmas, Jesus är min fröjd och glädje, Jul, jul, strålande jul, Look Shephard Of Bethelhem, Nu tändas tusen juleljus, Sankta Lucia, Stilla natt, The Christmas Song, Till Betlehem mitt hjärta, Underbar en stjärna blid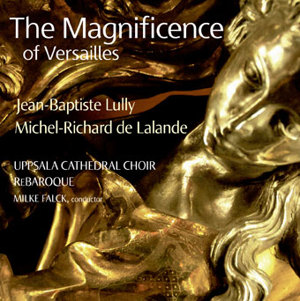 Uppsala Cathedral Choir,
ReBaroque
Milke Falk, Conductor,
Maria Lindal, Concertmaster



Release date may 2009




This record explores the fascinating and colourful music of Michel-Richard Lalande (1657-1726), principal court musician to Louis XIV and Louis XV for over 43 years whose compositions, particulary his motets, were considered 'masterpieces' in 18th century france, even long after his death.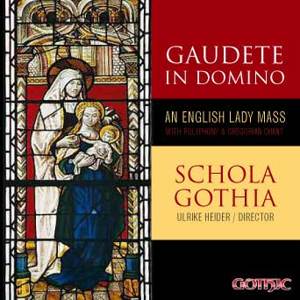 Schola Gothia
Polyphonic settings of the ordinary of the Mass are interspersed with Gregorian chant recorded in the magnificent acoustics of the Varnhem Abbey. The four women of the Grammy-nominated Schola Gothia sing from manuscripts in historical notation on a single large music stand, facilitating a unity of ensemble that gives this music an authentic transcendent spirit.
Release date jan. 2008